Get In Amazing Shape With Our Group Fitness Classes and Fit Body Boot Camp!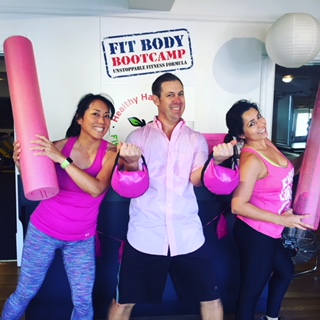 Looking for a fun and flexible way to get in shape (and stay in shape) without joining a big impersonal gym? Join us at Healthy Habits Studio for our awesome Fit Body Boot Camp Program and Group Fitness Classes at our studio in Midtown Sacramento.
We are proud to offer small group workouts for almost all fitness levels, and with a schedule of about 25 different times each week, it's easy to fit into your busy schedule. We suggest attending 3-5 workouts per week and we have an easy reservation system to guarantee that classes never get too big. Most of our workouts are Fit Body Boot Camp, plus some special classes. Click HERE to view our schedule.
Our Group Fitness Classes of Fit Body Boot Camp at our studio in Midtown Sacramento Will Build Fitness From Your Very First Workout.
Don't fall into the trap of boredom and routine. At Healthy Habits Studio, our Boot Camp workouts are varied so that your body (and your brain) never gets bored. Plus, you never have to figure out what to do, like at a gym. Every workout is coached by one of our amazing Certified Trainers, designed to be safe, effective and efficient, AND adaptable for all fitness levels.
And in those weekly workouts, you'll enjoy the best rotation of...
Upper body
Lower body
Core
Cardio
But, how we put it together for you is different every time!
...Designed to boost your metabolism and help you burn fat and get fitter faster!
PLUS, our Boot Camp workouts are actually fun! (You'll work hard, but you'll feel stronger and probably even happier afterward.)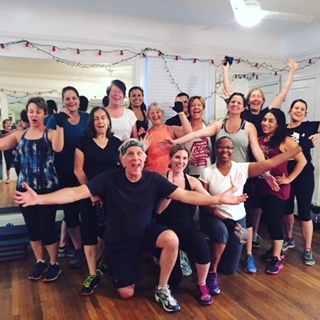 We want to make it easy for you to fit fitness into your busy life. So, we offer about 26 workout times EACH WEEK and you can push yourself hard or go a little easy, as needed.
At Healthy Habits, you can rely on the support of our certified instructors to modify the exercises for you when needed so that you see results and stay injury free.
Our program is designed for:
Healthy, sustainable weight loss
Lean muscle growth
Firming, tightening, and strengthening
Boosting your metabolism and increasing your energy so you feel great all day!
It's Time You Checked Out Our Fit Body Boot Camp Program, The Best Group Fitness Classes In Sacramento!
Gone are the days when you felt intimidated walking into your local gym. At Healthy Habits Fitness, we bring a welcoming environment, cutting-edge training, and an inclusive atmosphere to your workouts here every single day.
Learn more about our Group Fitness Classes and everything we have to offer in Midtown Sacramento by simply filling out the short form on your screen, or email/call us to schedule a complimentary consultation to discuss your goals and needs.
Request Information
Personal Training
Group Fitness Classes
Nutrition